Technical University Dortmund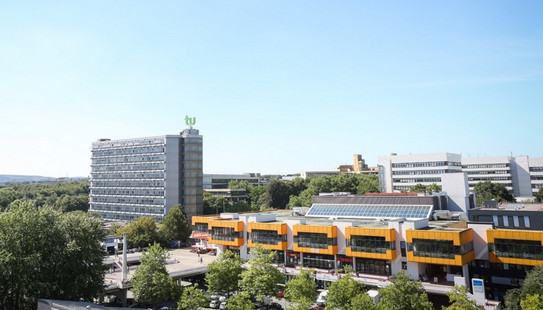 The Technical University (TU) Dortmund is situated in Dortmund, North-Rhine Westphalia (NRW), the largest city in the Ruhr metropolitan area. With 17 faculties ranging from natural and engineering sciences to cultural and social studies, the university has a wide variety of educational disciplines.
Aside from 33,500 regular students, about 4,000 international students study at TU Dortmund, making it a multicultural and globally connected university. Together with the University of Duisburg-Essen and the Ruhr University in Bochum, TU Dortmund forms the university alliance UA Ruhr, which includes around 120,000 students. TU Dortmund is a leading university in high-tech services. This is represented by the Technology Park around the campus, one of the most successful ones in Europe.
TU Dortmund has a strong focus on innovation and entrepreneurship. Since 2012, 125 new start-ups were launched with the support of the university. The Centre for Entrepreneurship and Transfer (CET), founded in 2017 further supports academic entrepreneurship. In 2019, the CET was awarded the status of Excellence Start-up Center by the NRW Ministry of Economic Affairs. The CET also runs a coworking space which is available 24/7. It not only features open workspaces and desks, but also a data space and 3D printers. The CET coworking space is open to everyone, including students, researchers, entrepreneurs and established businesses. The CET further supports interested groups by holding workshops, providing teaching and qualification programs and giving advice on financing, patents and business plans.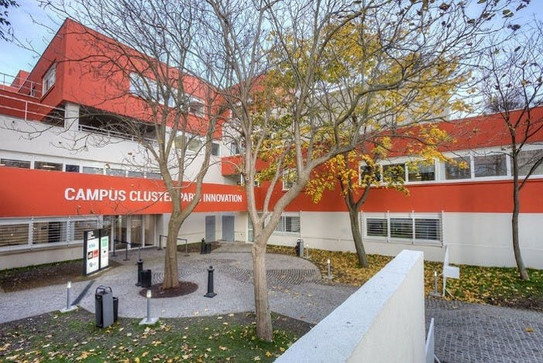 Paris School of Business is a European "Grande école" management school that combines academic rigor, international exposure and professional experience. Founded in 1974, it is a private French Business School operating with reference to the French Education system under the umbrella of Galileo Global Education (GGE), which is the largest private higher education provider in Europe and the 2nd largest in the world.
The newPIC Chair, hosted at Paris School of Business, has been researching for almost 10 years about collaborative spaces in urban, peri-urban and rural areas. Researchers of the chair have published several articles on the topic, as well as white books and research reports on innovation and work practices in collaborative spaces. The chair specializes in the investigation of the micro-foundations of innovation and creativity: it addresses the emergence of new ideas and their appropriation by actors and stakeholders. It also covers the whole process of value creation.
Prague University of Economics and Business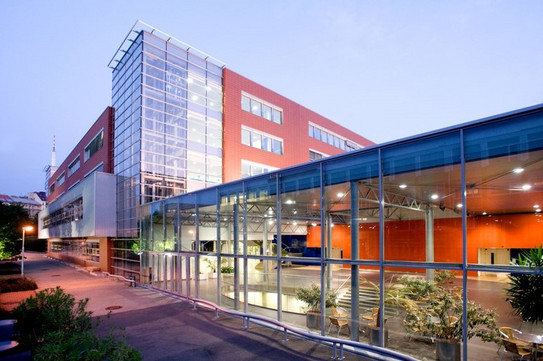 Prague University of Economics and Business (VŠE), founded in 1953, is the biggest public university in the fields of economics and business in the Czech Republic. VŠE has six faculties offering applicants a broad spectrum of bachelor, master, PhD and MBA study programs. The university is highly appraised both in the Czech Republic and abroad. The Faculty of Business Administration is EQUIS accredited, which ranks the faculty among the top 1% of business schools in the world. VŠE is ranked by the Financial Times annually and has already been appraised for several years by the Eduniversal Ranking project as one of the best "business schools" in Central and Eastern Europe.
VŠE is successful in international cooperation. The university currently cooperates with more than 250 partner universities worldwide. There are approximately 1,000 outgoing students annually with an even higher number of foreign students accepted from abroad. VŠE is a member of numerous international organizations and networks such as the international strategic alliance CEMS (Global Alliance in Management Education) and PIM (Partnership in International Management). VŠE is also a member of the PRME Initiative (Principles for Responsible Management Education). The PRME Initiative is the first organized relationship between the United Nations and management-related academic institutions, business schools, and universities.
Seeburg Castle University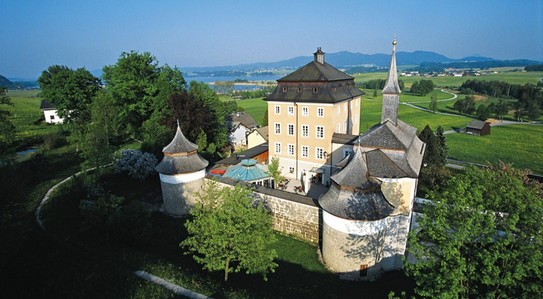 Seeburg Castle University (SCU) is a private university located in Seekirchen/Salzburg, Austria. In addition to its main campus close to the city of Salzburg it operates a satellite campus in Vienna. It offers graduate, postgraduate and doctoral programs in the field of business sciences. Alongside graduate and postgraduate programs in business administration and business psychology, SCU offers a graduate program in sports and event management as well as a doctorate program in Innovation and Creativity Management.
According to its vision, SCU aims to support and guide its currently approximately 1,000 students to develop competencies in the field of management, innovation, leadership, and entrepreneurship in order to establish their own companies or take leading roles in existing businesses. Entrepreneurial thinking and the conceptualization and implementation of creative and innovative solutions constitute the core of SCUs teaching. In order to facilitate this, the SCUs puts an emphasis on connecting its students and partner organizations in the corporative as well as the scientific field. Translating research output into practical approaches and connecting scientific output and its actual implementation is SCU's goal, not only in its teaching but also in its interaction with other organizations, businesses, public administration and society as a whole.